AL-Bay'ah': Achievements & Decisions Overcoming Crises & Uplifting Ummah
NU Rector in Memory of 'AL-Bay'ah': Achievements & Wise Decisions Overcoming Crises & Uplifting the Nation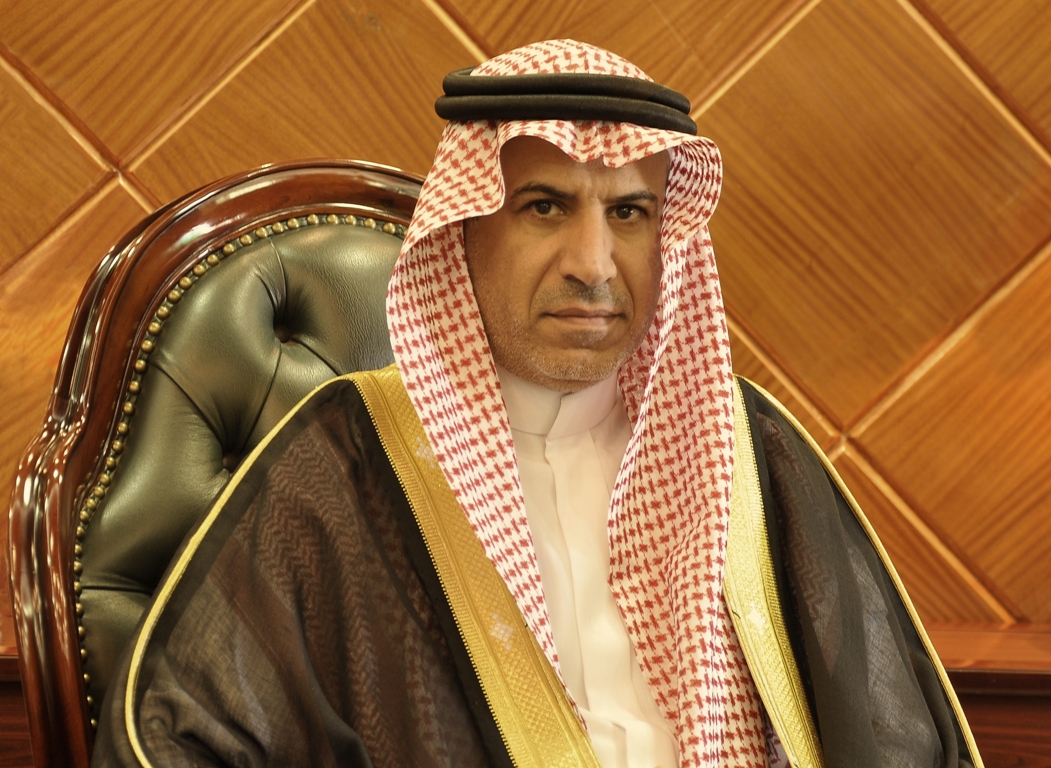 His Excellency Najran University Rector Dr. Mohammed bin Ibrahim Al Hassan showed that the second anniversary of the pledge of allegiance ( Bay'ah) to the Custodian of the Two Holy Mosques King Salman bin Abdulaziz Al Saud and his reins of government receive major attention due to his contributions to of the issues of the homeland and the Arab and Islamic nations.
Al-Hassan said that since his reign of Kingdom, the Kingdom has been able to overcome the economic crises. The budget of the Kingdom of Saudi Arabia has proven its strength in reducing the deficit in addition to the country's developmental plans that focus on the diversification of sources of income, which reflect the deep vison of the King, may Allah protect him. Such developmental plan are not affected by the low oil prices. Determination is there to continue such plans' implementation in all circumstances.
Al-Hassan added that the Custodian of the Two Holy Mosques accession to throne witnessed great decisions that moved the Arab and Islamic nations as well as world through the formation of an Islamic alliance against terrorism, which has negative effects on many countries and the loss of many innocent souls. The issues of the Arab and Islamic nations occupies a great deal of the King since his ruling. The world is witnessing the great consequences of the Kings' efforts to solve the problem of the Arab and Islamic nations.
Al Hassan pointed to the Custodian of the Two Holy Mosques' decision to save the Yemeni brothers and restore legitimate government to the power from the aggression of Al-Houthi and disposed President Saleh militias. His majesty launched the "AL-Hazm Strom"and "Re-Hope" and the great alliance with many neighboring countries, which restored the spirit of the Arab nation In addition to the achievements made by the Kingdom to help the Arab and Islamic countries affected by wars and disasters.
Al-Hassan confirmed that the Custodian of the Two Holy Mosques has a great deal of respect and love from his people, who boasts their King in all forums because of his closeness to them and his feeling of them in addition to his courageous and fateful decisions where he imposed the name of the Kingdom and contributed to the uplift of the Arab and Islamic nations in the world.